Cleaning service from Piepenbrock:
Purest of precision
Piepenbrock employees
Clean buildings create a work environment that employees appreciate. They provide a better quality of life, and that's not the only bonus. A professional cleaning service is just as important when it comes to maintaining the value of your premises. Therefore, place the cleaning of your property in the hands of true experts. Best of all, the number one provider of building cleaning services in Germany – for both inside and out. We provide services tailored precisely to your requirements. And we're never far away, thanks to our 26,800 employees.
Your benefits
Our key to success in cleaning services
References to be proud of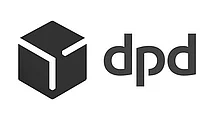 What to expect from our cleaning service
There is no second chance when it comes to a first impression. To ensure clean surfaces shine bright, we provide the following cleaning services:
Woman cleaning table
Basic cleaning
Cleaning of special flooring
Floor cleaning
Man with cleaning trolley
Contract cleaning
Cleaning service employee
Façade cleaning
Door cleaning
Window cleaning
Man cleaning door
Window cleaning
Close-up - Cleaning a table
Office cleaning
Cleaning office rooms
Construction cleaning
Woman in corridor with cleaning trolley
Specialised cleaning
Woman at cleaning trolley
Exterior cleaning
Man cleaning a counter
Dishwashing service
Table cleaning
Transport cleaning
Cleaning taps
Hygienic cleaning
Cleaning chairs
Daytime cleaning
Do you have any questions regarding our cleaning services?
Find your regional contact here
High standards for cleaning services: we deliver nothing less
We use state-of-the-art technology for your cleaning requirements. Our experts from the technical management department are always briefed on the latest trends regarding procedures, materials and machinery, and they are also responsible for implementing and reorganising major contracts. Your quality management and occupational safety are in safe hands here too. They even take care of data protection. We are the only company across the entire sector to offer this service.
Preserving what is valuable doesn't always need to cost the earth. We are in the business of providing building services for over a hundred years now. We know how to maintain a standard of quality at a fair price. Are you looking for a reliable and flexible cleaning company? One that offers you a broad portfolio of services and superb in-house performance, covering everything from individual jobs to an all-round service package? Then get in touch with us today to discuss your tailored cleaning concept.
Your building in its finest form
Dirt is matter out of place and we are the experts when it comes to its thorough, professional and permanent removal. Using only professional procedures and cleaning agents, our cleaning service employees cover all areas in any location. Whether it's the food industry, the automotive industry or the insurance sector. Whether it's within a network of branches, at different factory locations or in depots. You can rest assured that we have the appropriate cleaning solution for any kind of dirt.
We supply the appropriate cleaning agents
When we create our own products, we know we can trust them 100%. Planol is a full subsidiary of Piepenbrock and manufactures tailored cleaning agents for cost-effective and environmentally friendly cleaning results. The Ecoplan products are cleaning and care products that are colourless and odourless. They meet high environmental standards and display the EU Ecolabel. All Ecoplan products are non-labelled in accordance with the CLP regulation, tested by the Fresenius Institute and RAL-certified.
Our contribution to protecting the environment: eco-friendly cleaning service
One of the most pressing issues of our time is the protection of the environment. And it requires a joint effort. As a large cleaning services company, we are aware of the responsibility we hold. Particularly when it comes to industrial cleaning, the importance of environmentally friendly services is becoming increasingly relevant. This is why we have introduced the concept of the "eco-friendly cleaning service". As part of a two-stage process, we investigate how environmentally friendly and sustainable our contract cleaning is.
1. Collect data
A questionnaire helps us compare the current condition of our services with the requirements of an eco-friendly cleaning service across nine categories.
2. Evaluate
We evaluate the data according to a points-based system and based on environmental factors. Points are awarded for the various answers. The higher the number of points, the more environmental your contract cleaning service.
Score points with sustainability
Once you, as our customer, have reached a certain number of points, you will receive a Bronze, Silver or Gold certificate. The eco-friendly cleaning service also highlights potential for improvement: Is it possible to be even more environmentally friendly? Together, we strive to achieve important goals: protecting the environment, reducing CO₂ emissions, saving resources such as water and safeguarding the health of all employees.
Would you like to know more about the eco-friendly cleaning service for your building or premises? Contact us today!