Groundskeeping by Piepenbrock
Green living spaces for feeling good
The first impression counts. And this applies in particular to your green spaces and grey surfaces. Well-kept grounds not only convey a warm welcome to your employees, but your customers too. With us, your plants and outdoor areas are in the best hands. Because we're a company with green fingers. Our garden maintenance team includes, for example, landscapers and gardeners, master gardeners, designers and aborists. All working for you.
You need your outdoor areas smartened up? Your trees and shrubs could do with a trim? Or the weeds are getting out of hand? And you don't have the time or expertise to get this done? Call us. We will maintain your green areas and grey surfaces just the way you want.
Your benefits
Our success factors in groundskeeping and the maintenance of grey surfaces
References to be proud of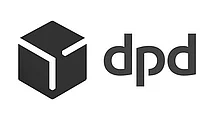 What to expect from our groundskeeping service
Lush green grass, pathways and parking spaces free from weeds, safer thoroughfares: there is plenty of work involved in groundskeeping and the maintenance of grey surfaces. Every bush, every tree and every flower needs different care. Luckily for you, we are there to help. And we know what is required. We provide the following services for your green spaces:
Maintenance of planting areas
Nobody wants weeds, leaves or dead wood. Not when it comes to your flower beds anyway. We'll take care of the weeding, as well as fertilise and irrigate your green grass. We are also advocates of sustainable plant protection. Mulching and loosening the soil are part of the programme to ensure your beds receive the necessary nutrients. We'll also trim any greenery and take care of damaged plants. For the sake of your plants and for the good of nature.
Tree maintenance
Trees give life – once they are healthy and flourishing. We will carefully inspect your trees according to the terms and guidelines for tree care (FLL/ZTV). And, of course, sufficiently fertilise and irrigate green areas. Saplings are staked and tied. And if nothing more can be done for the trees, we will fell and dispose of them too.
Lawn maintenance
Lush green – the preferable colour for your lawn. Weeds and moss are not welcome here. You want to get rid of these natural enemies? Our garden experts know how to effectively remove weeds and sustainably maintain your green areas. We are the professionals when it comes to irrigating, fertilising, aerating, scarifying and mowing your lawns.Hedgerow management
The more often, the better. Regular pruning is essential to ensure hedges and shrubs remain a full, lush green. We will keep your landscaping in shape. Unwanted foliage and weeds are cleared and your hedges are free to flourish in the irrigated and fertilised soil.
Roof greening
You want to do something for the local climate? Have you considered sustainable roof greening? We can be of assistance here. When up on a roof, plants are exposed to extreme weather conditions and often constant sun exposure.
Whether extensive thin-layered compositions with substrates and drought-tolerant vegetation, or intensive soil structures that include trees: our experts know exactly what they're doing. We will water, fertilise and protect your roof greening. We'll also mow and cut it, remove foliage, refuse and unwanted growth. And, in order to prevent any flooding or fire, we'll keep your drainage systems free from obstructions and clean your firebreaks.

Indoor greenery and hydroponics maintenance
In the green zone: we'll keep your indoor plants in top condition. We'll water, fertilise and professionally repot your greenery. And we'll take care of the hydroponics maintenance too. Watch as every office and reception area flourishes. Create an oasis of green for your customers and employees.
Have you any questions regarding our groundskeeping service?
Find your regional contact here
Maintenance of grey surfaces
Not all outdoor surfaces should go green, but remain grey instead. Your asphalted and paved outdoor surfaces need to be regularly swept and cleaned for this to be possible. We'll take care of this work for you. Stubborn stains caused by chewing gum, oil, grease, paint or even wild herbs are professionally removed. We'll also empty waste containers and clean the chutes and gullies to ensure drainage systems function as they should.
Our goal? A colourful mix of landscaped gardens and grey outdoor facilities. We'll bring a new shine to the following areas:
Roads and access roads
Footpaths
Parking areas and spaces
Loading and unloading bays
Building entrances, side entrances and emergency exits
Entrances and exits to parking levels and underground parking
Delivery bays and loading ramps
Other yard and manoeuvring spaces
Someone has fallen while on your premises? They're now claiming for damages? This could prove expensive for you. With us, you're better protected. The property owners' duty of care; we know it like the back of our hand. Any potential hazards are immediately removed from the premises by us before anyone has a chance to injure themselves. And when something does happen? Don't worry! The duty of care is transferred to us. We'll take care of the damage.
We have everything under control. Our duty of care involves:
Lawn mowing
Cutting trees
Hedge trimming
Professional pruning
Plant protection
Weeding
Fertilisation, as required
Reviving old gardens
Tree inspections
Tree removal
Removal of green waste
Playground checks
Sweeping
Inspection patrols
Checking manhole covers and kerbstones
A sustainable partner for your wellness oasis
Concrete jungle or green oasis? What would you choose? For us, the answer is simple. Lush green, natural, maintained grounds are the best advertisement for any company. And for you. Your customers, employees and suppliers should feel welcome. Our gardening and groundskeeping experts will make sure your operations take place in a pleasant atmosphere. We design living spaces that not only appeal to people, but where flora and fauna flourish too.

Together with you, we'll draw up a plan for how your grounds should look and the maintenance it will require. Individual concepts are then created according to your specific requirements. The right choice for your company. The right choice for nature and the environment. With our maintenance service according to DIN 18919, we'll ensure the your gardens and landscapes look good for longer.
The professionals with the green fingers in gardening and groundskeeping
You strive for a high standard of quality in your work? We do too. Our services in groundskeeping and gardening are certified according to ISO 9001:2015 and ISO 14001:2015. This means you can expect superb garden maintenance results at all your locations. The recognised qualification body GVGW CERT GmbH can provide a more accurate picture of our quality and expertise: here you will find references, certificates of registration, business registrations, certificates of non-objection and other certifications. Everything at a glance. Keeping you up-to-date on everything we do. And if that's not enough, we'll be more than happy to speak with you ourselves. Get in touch with us directly!